Emma Langford Grammy Awards – Limerick folk singer Emma Langford has made the longlist for the 64th Grammy Awards in two categories, Album of the Year and Song of the Year.
Emma Langford has been longlisted for two Grammy Awards!
By I Love Limerick correspondent Rachel Petticrew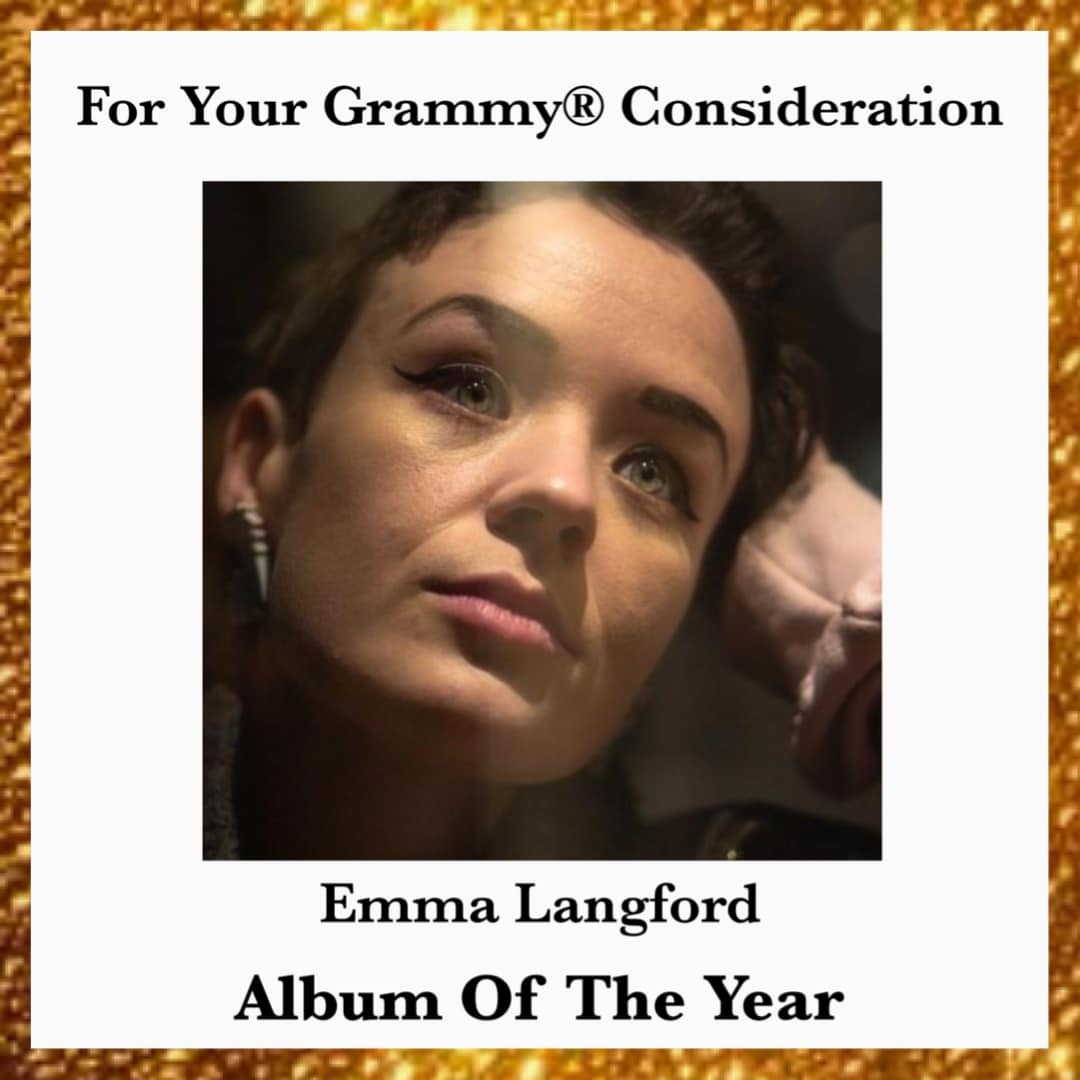 Limerick folk singer Emma Langford has made the longlist for the 64th Grammy Awards in two categories, Album of the Year and Song of the Year.
Langford released her now Grammy-contesting album 'Sowing Acorns' in September 2020 to critical acclaim, with 'The Winding Way Down to Kells Bay' and 'Birdsong' becoming fast favourites amongst old and new fans alike. The latter has gained the Treaty native a longlist Grammy nomination for Song of the Year.
Announced on October 22, the longlist for each award category will be voted upon by Recording Academy members until November 5.
On November 23, the top five entries in each category, or shortlist, will be revealed. Should Langford make the cut, she will fly out to Los Angeles to attend the 64th Grammy Awards on January 31, 2022.
The nu-folk artist hopes to make the most of this surreal opportunity. She is asking Limerick people to help spread the word, potentially garnering votes from Recording Academy members.
Each year, Grammy Awards are voted for by the Recording Academy's Grammy ballot, comprised of 12,000 music artists, producers, songwriters, and engineers currently active in the recording industry.
Speaking to I Love Limerick, Langford reflects on her Grammy Award longlist nominations and the album that got her there.
"This has been a dream of mine for the past while. Just to be in the running for a Grammy is amazing, and I'm so grateful for the backing of some really amazing people. This album has meant so much to me in the past year. It's been a life-buoy to hold on to when I've felt myself floundering, so it means so much to get this recognition," says Langford.
"There are 12,000 voting members of the Recording Academy out there in the world, and I just need enough of them to back me and give me a vote. I don't have any major label backing or huge money behind me, and that's really what I'm up against. Therefore, my community is my label, my PR, my billion euros in the bank. With a big enough push, I really think we could do this, but I need a lot of people on my side!"
The Caherdavin woman believes her beloved city could help make her Limerick's first Grammy-nominee since 2020, when the Cranberries 'In the End' contended for Best Rock Album at the 62nd Grammy Awards.
"Limerick is always willing to fight for their own, so I hope I can get people's support now to push this out there under the right people's noses. If I could get the votes I need to make it to the shortlist, it would legitimately change my life," admits Langford.
After the release of her debut album 'Quiet Giant' in 2017, Langford quickly garnered recognition across the Irish music scene. In 2019, she embarked on an international tour, and was the first recipient of the Delores O'Riordan Bursary Award.
Passionate about gender equality, Langford hosts the acclaimed The Limerick Lady Podcast alongside Ann Blake. The ladies-only podcast, centred around gender, art and representation, has featured Limerick women Denise Chaila, Sharon Slater and Jen Ronan to name but a few.
To listen to Emma Langford's Grammy Award longlisted album 'Sowing Acorns', go HERE
For more on Emma Langford, go HERE